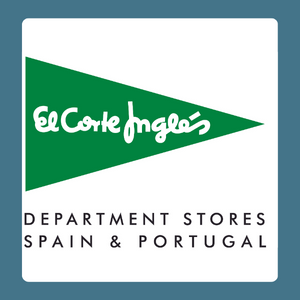 El Corte Ingles
---
Since 1940
From a small tailor shop in the heart of Madrid in 1940, to a world-renowned luxury shopping destination steeped in history and romance, El Corte Inglés is a symbol of innovation and modernity, shaped by a commitment to its customers and above all, a love of fashion.
Commitment To Personalized Service
Each customer's journey is elevated to a VIP experience, inspired by a dedication to excellence. From personal shopping with Spain's best stylists, to exclusive tourist services designed to make the shopping experience seamless, El Corte Inglés's dedicated staff combines expertise and attentiveness to ensure each visit is unforgettable.
Carefully Curated Collections & Designer Excellence
A shopping experience like no other, El Corte Inglés offers its global clientele the most extensive selection of international luxury and exclusive Spanish designer brands.
A One-Stop-Shop For The Finest Brands
Exceptional ready-to-wear, fine jewelry and watches and indulgent fragrances and cosmetics for women and men to Gourmet Experience, a one-stop shop for culinary products and dining for the most discerning epicures.
A Must Go Spanish Landmark
Long considered a Spanish icon, El Corte Inglés is the quintessential Spanish cultural experience. A special place that elevates the senses and taps into one's passions, it is a must-visit destination in Spain.
---