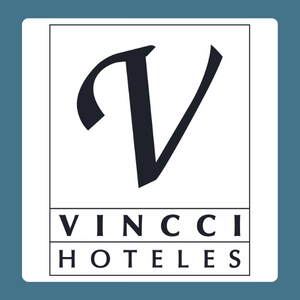 Vincci Hotels
---
VINCCI HOTELES HAS HOTELS 4* & 5* IN SPAIN, PORTUGAL, GREECE & TUNISIA.
Haven't you known our hotels yet? Take a tour and discover a world of experiences.
Every moment and every detail counts. Therefore, Vincci Hotels gives you the opportunity to discover new places to live great experiences you will always remember. With Vincci is not just about traveling. We help you to discover and experience sensations according to your needs. We provide you endless possibilities for an unforgettable stay. VIAJA.VIVE.VINCCI.
---